Post by Rogernomics on Jan 10, 2009 4:04:54 GMT 2
Firstly please register on the forum (if you are viewing this as a guest), as you get to use lots of great forum features.

Let us begin!



When you enter the forum you will see this (minus admin of course
):





This is the links display. The links in bold take you to the most important parts of the forum, such as where you learn how to play Nationstates, read the constitution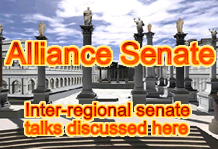 You should also look at the Senate (where the laws are made).




You should visit all these places, and once you have done that visit all the other links such as the bank so you can start earning money (fictional of course).
Next lets look over the fun stuff. Lets look at the bar at the top.

Going back to the bar that I showed you before there is also an arcade, click on it, click on the links to certain games and play them. There are a few classic games to enjoy.Next on the bar, there is a help section, this gives information on how to use the other features of the forum such as give yourself a forum avatar (personal image), give yourself a signature and so on.Also you will discover a shop, this is the official alliance shop. It allows you to contribute to the alliance legions, build yourself a house and so on. Your money there is based upon post counts (or money that a forum admin could give you).Loading the shop may take a few seconds, and this should appear:





This should take you to the shop that looks something like this:
An important other feature (which is mentioned in the help section I just told you about) is Personal Messaging.

Click on a member link (even yours) and you will move to another menu, here you can personal message that member, and yes you can personal message yourself!
Hope you are not overloaded now...



Anyway there is also a role play section on the forum: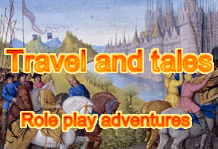 The guide to help with role play is located here if you need it.
If you have further questions please personal message me




One idea, if you want to increase your post count click here to go back, as the forum spam games are located there.

Hope you have a great time here and that you get to check out the rest of the forum.